Author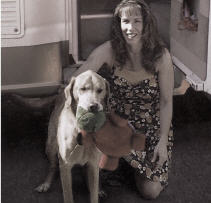 My love for all in spirit has led me to do private intuitive readings and to doing work with missing person's. My desire for a deeper connection to God, the angels and my own personal growth, evolved into becoming a certified psychic for Lisa Williams and her Soul Connections psychic network.  I have also joined up to work with Shay Parker's Best American Psychics, as well as doing my own private psychic medium readings.
I have brought together two of my favorite passions; psychic medium work and coaching, by studying extensively with Debbie Ford and becoming a licensed Heal Your Life teacher. I am expanded functions with crystals, oracle cards and numerology and I am continuing my education as an ordained Minister.
One of my desires in life is to assist people in healing their grief, by connecting with their loved ones in spirit. I live in Southern California with all those I love-those in body, those in fur, and those in spirit.
To Contact Author:
By Email: FrostyMySpiritGuide@gmail.com